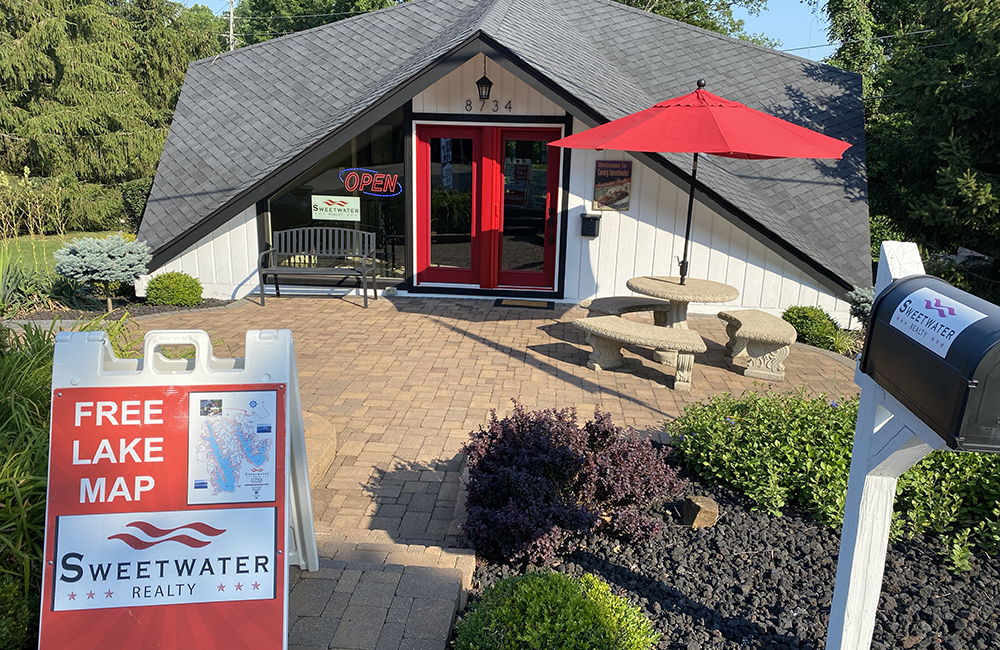 SELLING LAKE MEMORIES.

ONE PROPERTY AT A TIME.
We are a full-service Indiana real estate company specializing in representing buyers and sellers on a variety of lake homes and lake area homes for sale inside the Cordry Sweetwater Conservancy District of Sweetwater and Cordry Lakes in Nineveh, Indiana. Our professional agents are qualified to assist you with all your real estate needs.
Sweetwater Realty has been located at the entrance to Cordry and Sweetwater Lakes for more than 40 years. This prime location provides us with a unique position to capture many potential homebuyers.
All of our agents are local property owners and are personally dedicated to serving our clients and this community with the highest standards.
In an effort for continual improvement, Sweetwater Realty has invested in several technologies that place our listings in a premium position for maximum exposure to all types of buyers.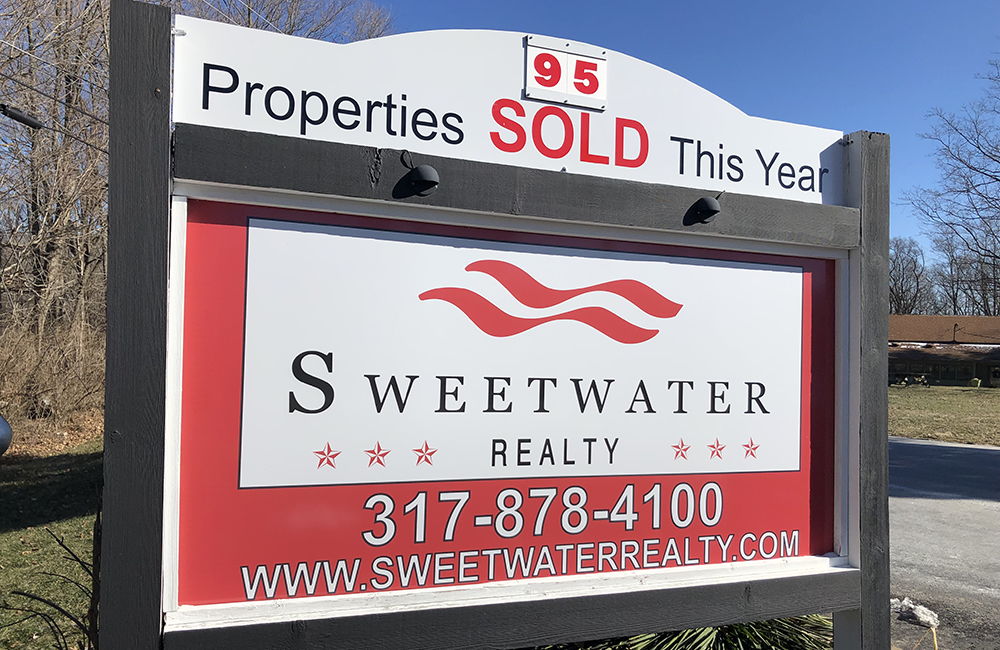 OUR HISTORY
The office was originally built in 1962 by Bargersville Lumber Company at a cost of $6,000. The building was originally intended to be a model cottage. Sweetwater Lake Incorporated operated out of this location after moving from what is now the Cordry Sweetwater Conservancy District office in 1962.

The primary focus at this time was the sale of lots on both Cordry and Sweetwater Lakes. Sweetwater Lake Inc. was sold in 1965 to L. Manson. In 1970 Robert Chappell took over the operation until 1974.
In 1979, Carol Catt made the only bid to buy the building and leftover parcels of land. Some parcels, park areas, and roads were deeded to the Conservancy. She operated the agency under the name of Sweetwater Lake Realty until January 1, 2003, when she sold the building and business to Gary Albers, Joy Albers, and Dave Jarrett operating as Sweetwater Realty Corporation.
In 2014, Aaron and Mandy Parris acquired Sweetwater Realty. Sweetwater Realty has been a fixture in the community for many years and built our reputation on providing quality service to our clients.
The office building is constantly being improved, and we look forward to many years of helping families build lake memories one property at a time.
LET'S TALK ABOUT YOUR HOME

fill out our form or give us a call
317.878.4100